As race relations in America gain nightly news attention, so has it inspired people to start talking, acting, and marching. The Black Lives Matter initiative is more than just a hashtag, and says less about race and more about inclusion, equality, and what our society means when it says, "united we stand." As we move deeper into the conversation, race relations too moves out of the nightly news and into our daily lives, our homes, our workplaces. People with platforms are speaking out and drawing attention to what really matters and what to do about it.
Goldman Sachs (GS), a name that is recognized nationally and globally, is gaining new attention recently, but this time, not for its investments. Goldman Sachs', Edith Cooper, Executive Vice President and Global Head of Human Capital Management has begun to publicly share her experiences as a woman of color in an effort to stress the importance of diversity and the benefits of inclusion. In an interview with LinkedIn, Cooper explained, "The conversations that I was having with people of color, and quite frankly with people who are not black, really proved and showed to me that this was a topic that wasn't just something that people were struggling with in their personal lives—because what is the difference? Your beliefs as a human being really don't end when you come to work."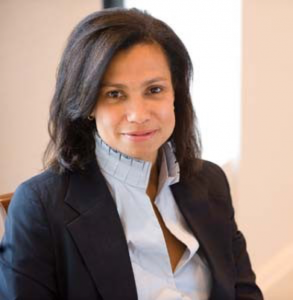 Cooper and her GS colleagues realized the need and importance of conversation and with that began a series of "Talks at GS," where employees, from young analysts to senior executives, were invited to participate and discuss various topics, the first of which was focused on race relations and diversity. When Cooper saw a full auditorium, she knew GS was meeting the needs of many employees—the need for conversation, education and shared understanding.
As Cooper began to share her experiences and welcome others to share theirs, an understanding that the inequality faced by many in their daily lives doesn't stop at the door of their workplace. Now, at Goldman Sachs (and others), the conversation continues, as a GS employee, Chantal Heslop, summarized, "The time for whispers should be long past. It's time for open dialogue to educate and engage every person in this country."
At MECC we're always inspired by organizations and people who find new ways to embrace and celebrate diversity both in personal and professional settings. What ideas do you have?